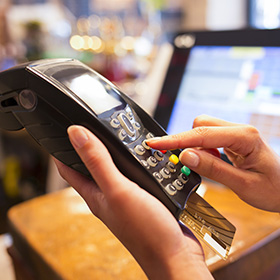 I'm going to go ahead and assume you aren't living in the dark ages, punching numbers into the glorified typewriter that is the manual cash register. If you're like the majority of Australian small business owners, you're probably still crunching numbers manually, and your existing point of sale system probably isn't benefiting your business in any measurable way.
Good point of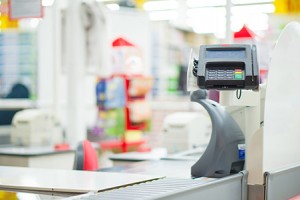 sale software isn't a luxury for small businesses, it's a necessity. Every industry has different needs when it comes to point of sale software, but a well-integrated package that is specifically tailored to your business's requirements is worth the investment, because it'll save you money in the long (or short) run. It will help you overcome your management issues, and keep your staff and customers satisfied—which are essential for the longevity of your business.  
Eliminating human error
If you're relying on your tired old brain to add up figures at the end of the day, you're in real trouble. No matter how great your math skills are, or how familiar you are with your business's products and sales, there's still the possibility that you'll forget to carry the 1. And that might not sound like a lot, but over the course of a single year, it could add up to thousands of dollars of your revenue trickling down the drain. Besides your reconciliations, a POS will also improve the accuracy of your stocktake: it gives you real-time, online visibility of your inventory when you need it, and store it in the system when it's not being accessed. Whenever you ring up a product, your system will remove it from your inventory—and when there are hundreds or thousands of small items in that inventory, that's a lot of time you can save.
Reducing losses
A good POS will pay for itself pretty quickly on eliminating errors alone— errors you don't even know that you're probably making right now. And if you're paying someone else to do it, you'll save yourself the expense, and the cost of their errors as well. But there are many other ways a new POS system will help your business save money:and you'll definitely notice it in cutting your wastage of billable hours. Barcoding your products will save tonnes of time at the checkout (with the obvious benefit of keeping your customers happy), and make your inventory managementa cinch. It's also incredibly easy to monitor and control theft, whether it's your employees and their freebies, or random five-finger-discounters: every point in the life cycle of any item in your inventory is recorded in a POS system, so you can identify and eliminate black holes in your business where products are disappearing.
Keeping customers happy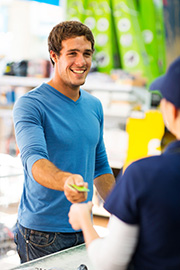 You no longer need to rely on your employees to reconcile your register at the end of the day, or their accuracy in managing your inventory: that's what your POS system is for. Your employees are there to look after your customers, giving them the personal service you want them to have, and not the distracted, minimum courtesy they're probably getting right now from the girl with the number-crunching headache. Besides substantially reducing customers' check out times, a good POS system will remember their data and allow you to access it instantly. This can help you in terms of general sales, but also in personalising your customers' shopping experience, and gaining and rewarding their loyalty. You'll also be able to automate promotions and mark downs, and have instant data to tell you whether you're successfully moving unwanted stock and generating new business—that is, what's selling, and what's not.
Increasing efficiency
The latest POS software will obviously streamline your business's front end, but it also includes features that make it easy to manage inventory and bookkeeping, generate sales reports, access customer databases, and generate employee timesheets. This is obviously beneficial in terms of increasing productivity, but if you're accessing confidential information and need the privacy, or don't want to encroach on your own check out time, you can set up a back office POS system as well. With a range of options from fixed to cloud-based systems, you can resolve scheduling and staffing issues without the headache, access reports and sensitive information instantly, and access and archive data about your sales and performance to reach your broader business management goals. A stock control software system will also substantially reduce your expenditure on inventory management—you'll reduce the number of billable hours required to count and manage stock, and keep a real-time eye on daily movements of stock whether it is sold, wasted or transferred. A good system will even automate your electronic ordering: you can have reports sent to notify you when stock is low, keep track of back orders, and even send orders to your suppliers.
Software that supports your business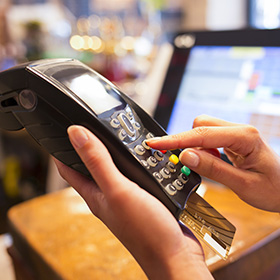 There is a market full of POS software, but you need a system that is easy to use, that gives you the right functionality for your business, that grows and changes with your business, and that is globally supported by experts in the field. Your business is safe with Coyote Software. Our robust platforms aren't restricted by storms, blackouts, or internet outages, and our EFTPOS offerings will operate even when ADSL and phone lines aren't available—your system will work offline, and sales data will be stored and transmitted once you're reconnected. You'll never be out of action, and you'll never lose a thing. As your business grows, you can continue to add clients and registers into your system—and the limits will far exceed your requirements. This means that you won't be restricted as you transition from an entrepreneur or small business operator, to a force to be reckoned with. Coyote Software can help you get there, and we'll stay with you when you want to move to the next level.