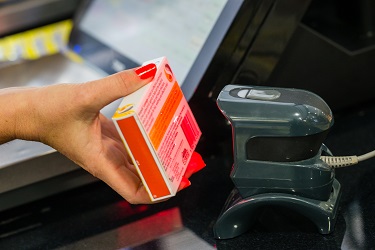 Cloud-based POS and inventory management are the hottest trends in point of sale software right now—and it looks like it's here to stay, as owners look for more efficient management solutions and move their businesses into the new age of technology. Cloud-based systems are rising in popularity particularly among SMEs, as they offer many benefits for busy business owners without the expense: they generally require less of an upfront cost than traditional, server-bound POS systems, and they allow real-time data access from anywhere that has an internet connection. Because they're also perfect for large retail chains stocking clothing, jewellery, food, and other fast moving consumer goods, cloud-based POS and inventory control software systems are offering truly innovative solutions across all markets—including traditional bricks and mortar stores who need compatibility with their existing POS hardware like cash registers and computing systems. And with the rise of e-commerce and the demand for mobile access to POS and inventory systems, cloud-based systems can deliver some of the most advanced software solutions we've seen yet.
Easy to use—even on the go
Perhaps the most important benefit offered by cloud-based POS and inventory software is ease of use. Because these systems have been developed specifically to deliver user-friendly management platforms, they can help you get operational within minutes—whether your store is a kiosk, a pop-up store, or a traditional shop—and at a fraction of the cost of setting up a traditional POS system. It's also never been easier to gather valuable sales information to drive your business's growth. In just a click, you'll have access to information about your sales trends, inventory levels, and customer base, instead of waiting for stocktakes or trawling through the books before forecasting and making decisions. And because you can customise the interface on a lot of these systems, the information is displayed in a way that's easy to understand, so you always know what you're looking at. Most of these systems also deliver loads of extra features in their interfaces, to encourage upselling and cross-selling, and real engagement with customers.
Superb accuracy—even in seasonal demand
Cloud-based POS and inventory software can virtually eliminate situations where your goods are out of stock and you're missing out on sales. These intelligent systems make it easy to analyse past inventory trends, including peak and down times, and to adjust your stock to optimal levels in seasonal demand—without undertaking time-consuming stocktakes or to spending huge amounts of time deciding on what to re-order. And because you've got real-time access to your inventory—even across multiple warehouses—there's very little room for errors that could cause out of stock issues, because you're no longer relying on manually transcribing information.
Full integration with logistics and accounting platforms
One of the most exciting benefits of cloud-based POS and inventory software are the possibilities of integration with the existing platforms your business uses.
Accounting recently made the move into the cloud, and many businesses are already familiar with programs like Quickbooks and Xero. Cloud-based POS and inventory systems seamlessly integrate with these programs, virtually eliminating the need to employ a bookkeeper or spend the extra hours manually transferring information between programs. This also means you can access their financials easily and in real time, so you can always have an accurate view of how your business is performing.
The compatibility between cloud-based POS and inventory software and logistics platforms is particularly exciting. You can now manage your stock throughout purchasing, manufacturing, sales, warehousing and management, and fulfilment and distribution with unprecedented synchronisation of applications and services.The precision of inventory tracking, particularly with barcode scanning systems, delivers complete transparency and real-time accuracy.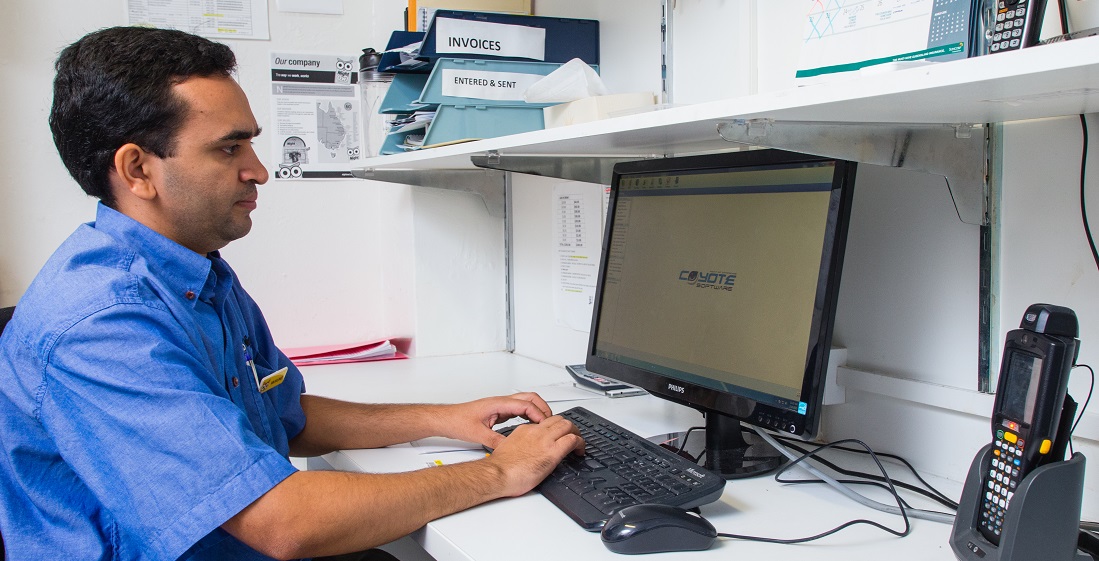 A fraction of the cost
Perhaps the most surprising benefit of cloud-based POS and inventory control systems is the cost. They are significantly less expensive to set up than traditional systems, and because they automatically update their software, the ongoing expense of purchasing new software is eliminated. They also require fewer man hours to manage them, freeing up valuable time to run your business. Businesses with cloud-based inventory software are finding it easier than ever to keep their stock levels correct—which means saving costs in inventory and warehousing, and keeping the cash flow open and increasing profits.And with increased speed and precision in order fulfilment, even across split-shipment sales returns, you can deliver on your customers' demands without the financial risks of over- or under-stocking or making manual errors.
Engagement opportunities and customer loyalty
Many cloud-based POS systems have extra loyalty and marketing features that promote better engagement with your customers, delivering intelligence about their purchasing history, and encouraging their loyalty. Many cloud-based POS systems will generate incentives like vouchers, loyalty cards and point systems, and EDMs that can be customised to your branding. These incentives are long proven to encourage repeat business, and now you can create and implement them with very little effort and virtually no expense. Wherever you're selling—whether it's a traditional store, a kiosk, or a trade show—you can also provide better customer service with real-time and mobile access to your product information and inventory levels. With cloud-based POS and inventory systems, you can deliver on what you promise your customers, and give your business an advantage over your competitors.
Software that supports your business
Coyote Software is at the forefront of POS software technology. We've embraced the possibilities of the cloud, and we can help your business achieve a level of sophistication in its POS and inventory management that you've only imagined. Whether you're starting up, or moving to the next level, Coyote Software has the solutions to help your business achieve seamless integration and incredibly smooth operations. Contact us anytime to find out how we can harness the cloud, and move your business into a new age of functionality.